Resources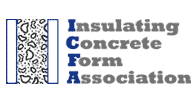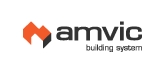 Manufactures specialty coatings, exterior claddings including EIFS, hard coat stucco, and cement board stucco as well as concrete repair and moisture barrier products
ICFA's primary activities in promotion, codes and standards, research, partnering and education, our association plays a leading role in the ICF revolution that is changing the face of residential and light commercial construction.
Formtech International is a leading manufacturer of Insulated Concrete Forms (ICFs) used the world over by quality-conscious builders and architects.
Based on the simple concept of interlocking blocks, LOGIX ICF gives you a wall system that's not only long lasting, but also quick to build, sound-proofed, energy-efficient and has a 4-hour fire rating.
Whether you' re building a concrete home or a multi-level commercial structure, you can' t beat the benefits of building with BuildBlock Insulating Concrete Forms. BuildBlock forms are completely reversible and combine the standard features you've come to expect in a quality insulating concrete form with some unique benefits you'll find no where else.
Today Amvic is an industry leader in ICF and EPS due to the provision of products that consistently exemplify exceptional quality, superior strength and ease of installation.
Reward Wall Systems, Inc. is the industry's leading manufacturer of insulating concrete forms (ICFs). We offer performance-proven, innovative ICF products that are perfect for any project - from small homes to high-rise condominiums.
A global leader in the building solutions industry. We provide our customers with high-quality products and services.
Baylor Plastering & Drywall specializes in interior, exterior wall partitions, insulation, acoustical, EIFS, stucco, textures.